In 2019, it is undoubtedly difficult for people in the plastics industry. We must face the bad economic environment and the background of the Sino-US trade environment.
This industry has a long accounting period, and the difficult problem of debt is more important. It is more heartbreaking for this declining market. The market is not good. How do terminal plastic products customers stabilize their product advantages?
Xiamne LFT composite plastic Co., Ltd cooperates with all small partners to focus on long fiber reinforced thermoplastic. We develop, produce and sell in one.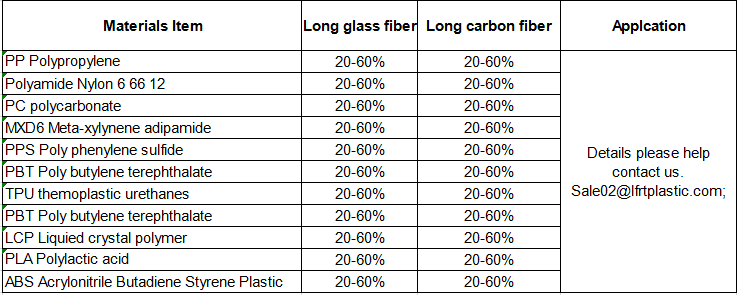 pp Polypropylen long glalss fiber; Polyamide Nylon long glass fiber; thermoplastic urethanes long glass fiber etc. I hope there is always one suitable for you.
Welcome to contact Ms Amy sale02@lfrtplastic.com;