PA6 raw material
Polyamide 6, also known as polycaprolactam or nylon 6(PA6), is a semi-transparent to opaque yellowish or milky white thermoplastic resin. The relative density of PA6 is 1.12~ 1.14g /cm3, the melting point is 219~225℃, the tensile strength is 68~83MPa, the compression strength is 82~88MPa, the low temperature resistance is good (-75℃ is not brittle), the wear resistance, self-lubricating and oil resistance is good.
Due to the excellent structure and properties of PA6, more and more researchers at home and abroad have carried out important research and development on PA6, including exploring new polymerization chemicals for production, changing its structure and properties, and finding new processing methods, etc.
PA6-LCF
Long carbon fiber (LCF) reinforced nylon composites with high specific strength, high specific modulus, high temperature resistance and other excellent properties, expand the application space of nylon high technology field, is one of the most important reinforced composites at present.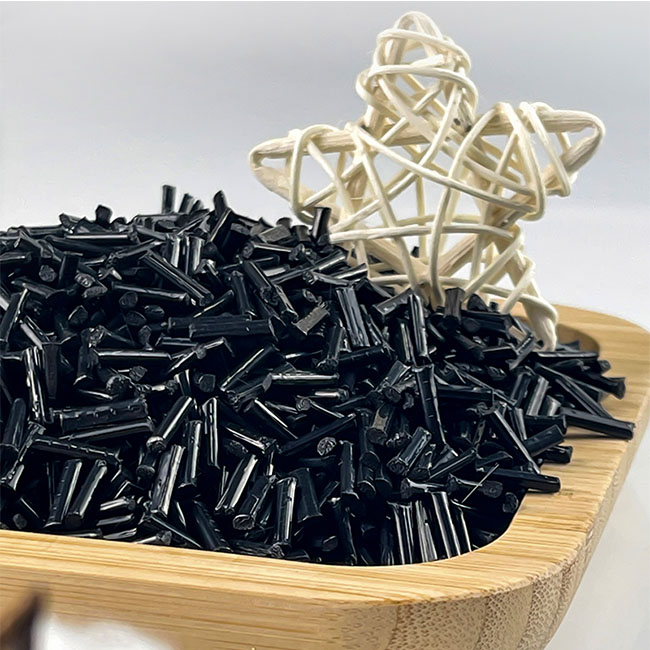 TDS
Tested by us, for reference only.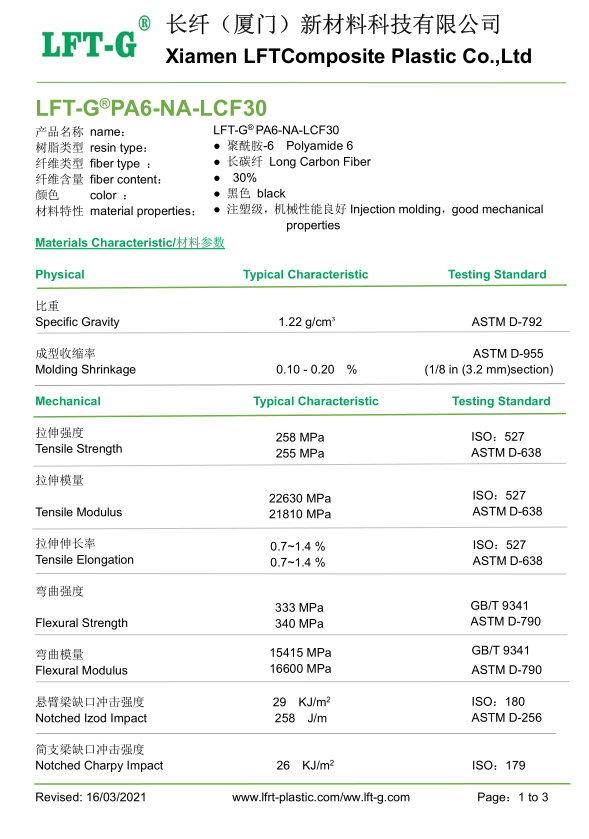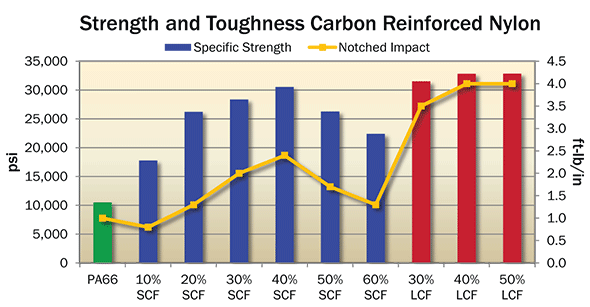 Application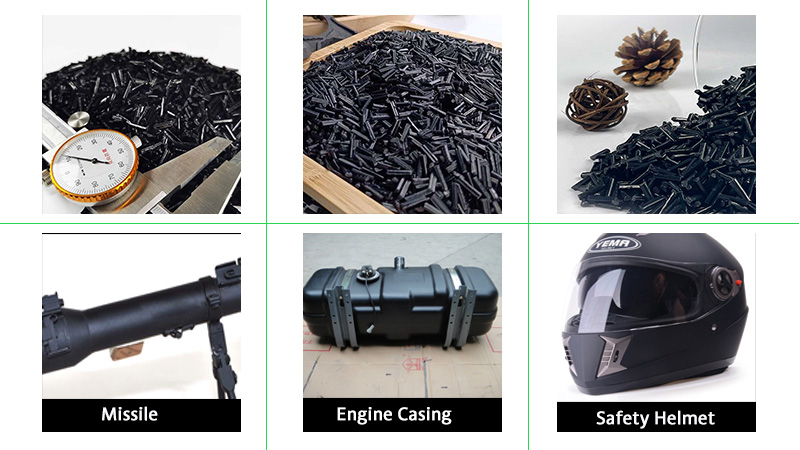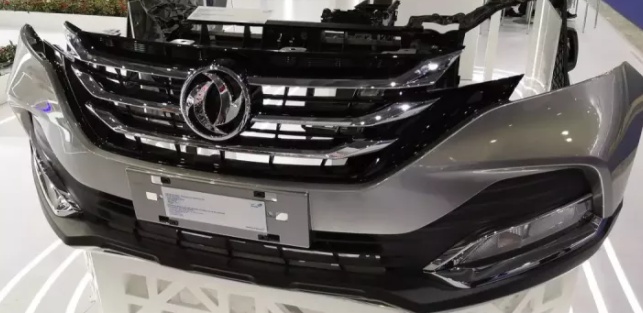 Injection technology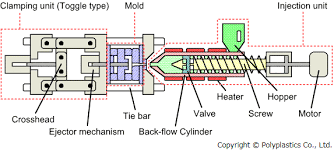 About us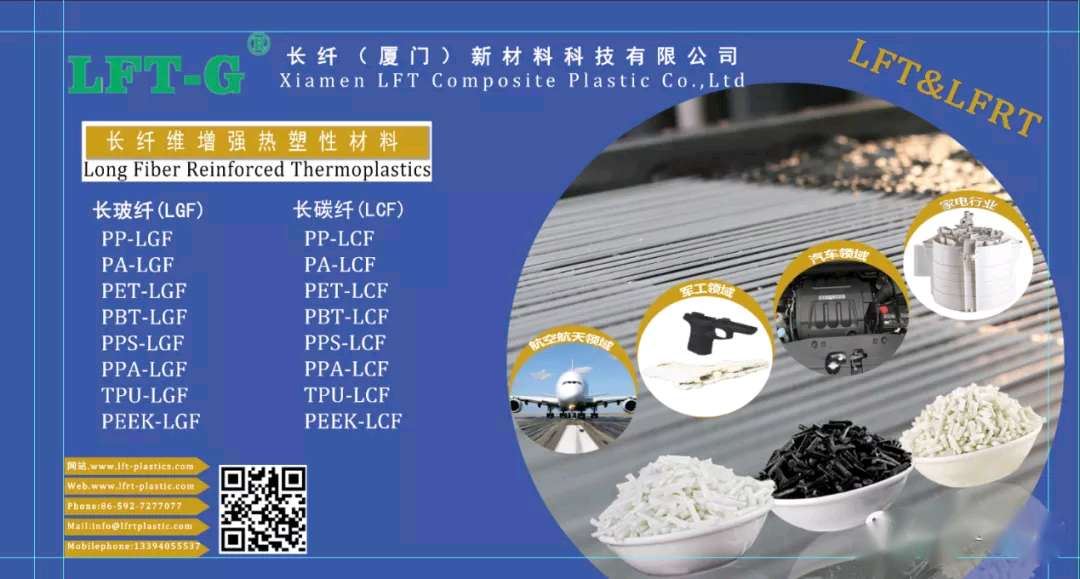 Come and contact us now!