Product information
The energy storage modulus of long fiber reinforced ABS increases with the increase of long glass fiber content.As a structural polymer, LFT-ABS material is not only less volatile and odorless than magnesium, but also can shorten the production cycle.
Long glass fiber enhances the thermal deformation temperature and mechanical properties of ABS materials, and reduces the shrinkage rate of the molding.Suitable for high precision products, such as aircraft parts.Although its impact strength is significantly lower than that of pure ABS, its rigidity, heat resistance and dimensional stability are significantly improved, and it can be used in outdoor environment.
Product name

ABS LFT glass fiber reinforced polymer

Color

Natural & white & blasck & discuss
Material

ABS long glass fiber

Advantages

1.Low warpage,high toughness

2.Environmental protection

3.UV resistance

Grade
injection and extrusion
Key wods

1.ABS LFT

2.long glass fiber ABS reinforced

3.LFT ABS reinforced thermoplastic composite

Deliver time
3-15 days
Port
Xiamen Fujian China
Packing
25 kg/bags

Application
Long glass fiber ABS can be divided into general grade, heat resisting grade, electroplating grade, flame retarding grade, antistatic grade and extruded sheet grade according to their use and performance.
According to its impact strength, it can be divided into: ultra high impact type, high impact type, medium impact type, etc.
ABS+ long glass fiber can be applied to mechanical parts, automobile electronic instruments, components of household appliances, such as electric fan blades, instrument panel, etc.
Modified ABS material has been the sixth modified engineering plastics.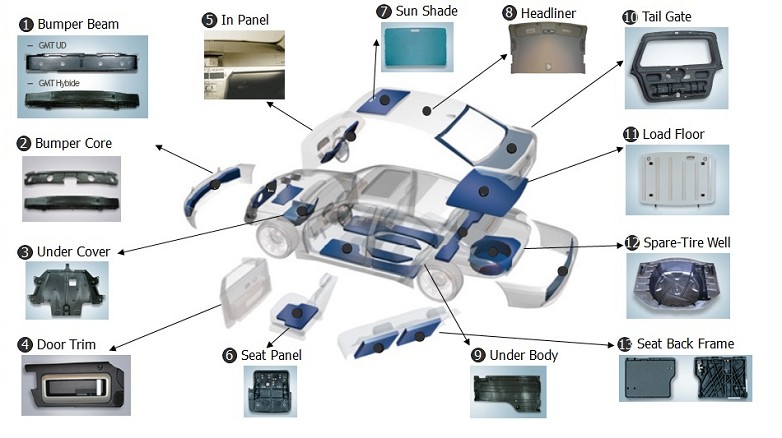 Packing image

Thanks for your visit
Contracts me
:
L
ucy
Contracts email:sale04@lfrtplastic.com
Contracts wechat/whatsapp/skype:+86 135 5947 4625
Web:www.lft-g.com