ABS-LGF
Long glass fiber reinforced ABS can improve the thermal deformation temperature and mechanical properties of ABS, and reduce the shrinkage rate and linear expansion coefficient of ABS. It is used to manufacture products with high dimensional precision.

Fiber reinforced ABS general glass fiber content is 20% to 60%. The addition of 20% to 30% glass fiber is the most common.

Generally speaking, the higher the long glass fiber content, the better the tensile strength, bending strength, elastic modulus and rigidity of the material, and the thermal deformation temperature also has a significant increase.

However, if the long glass fiber is added too much, it will make the tensile strength, bending strength, elastic modulus, rigidity and other properties of the material decline.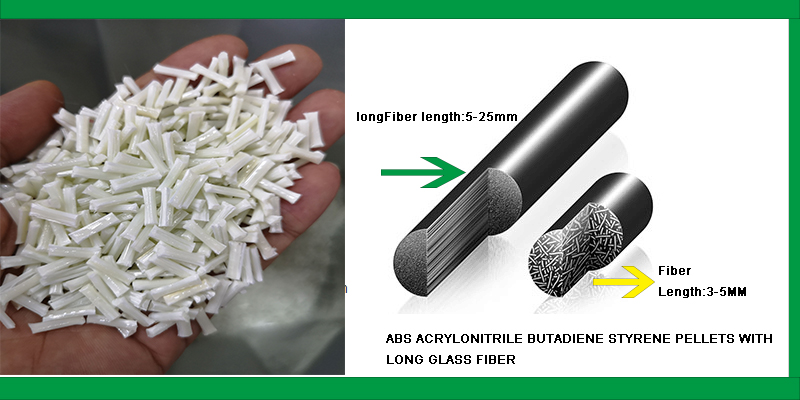 Datasheet of ABS-LGF30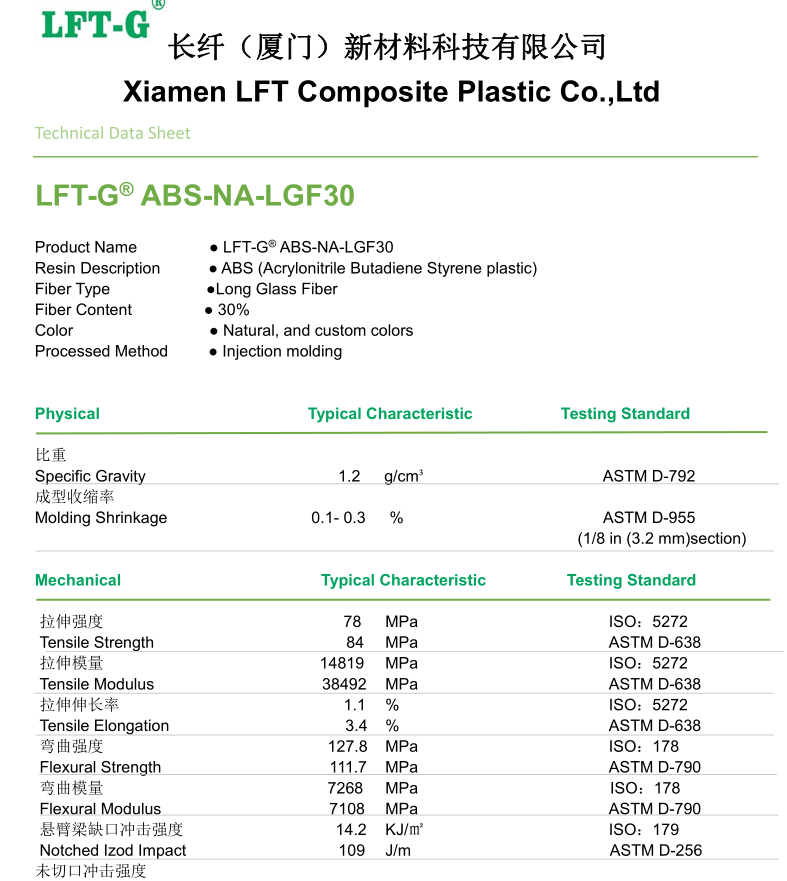 Tested by our own lab, for your reference only.
Appearance
From the appearance of ABS plastic raw materials, it is mainly a kind of opaque ivory grain, non-toxic, tasteless, low water absorption characteristics can make its products into a variety of colors, and has more than 90% high gloss. ABS combines well with other materials and is easy for surface printing, coating and plating treatment.
Application

Xiamen LFT composite plastic Co.,ltd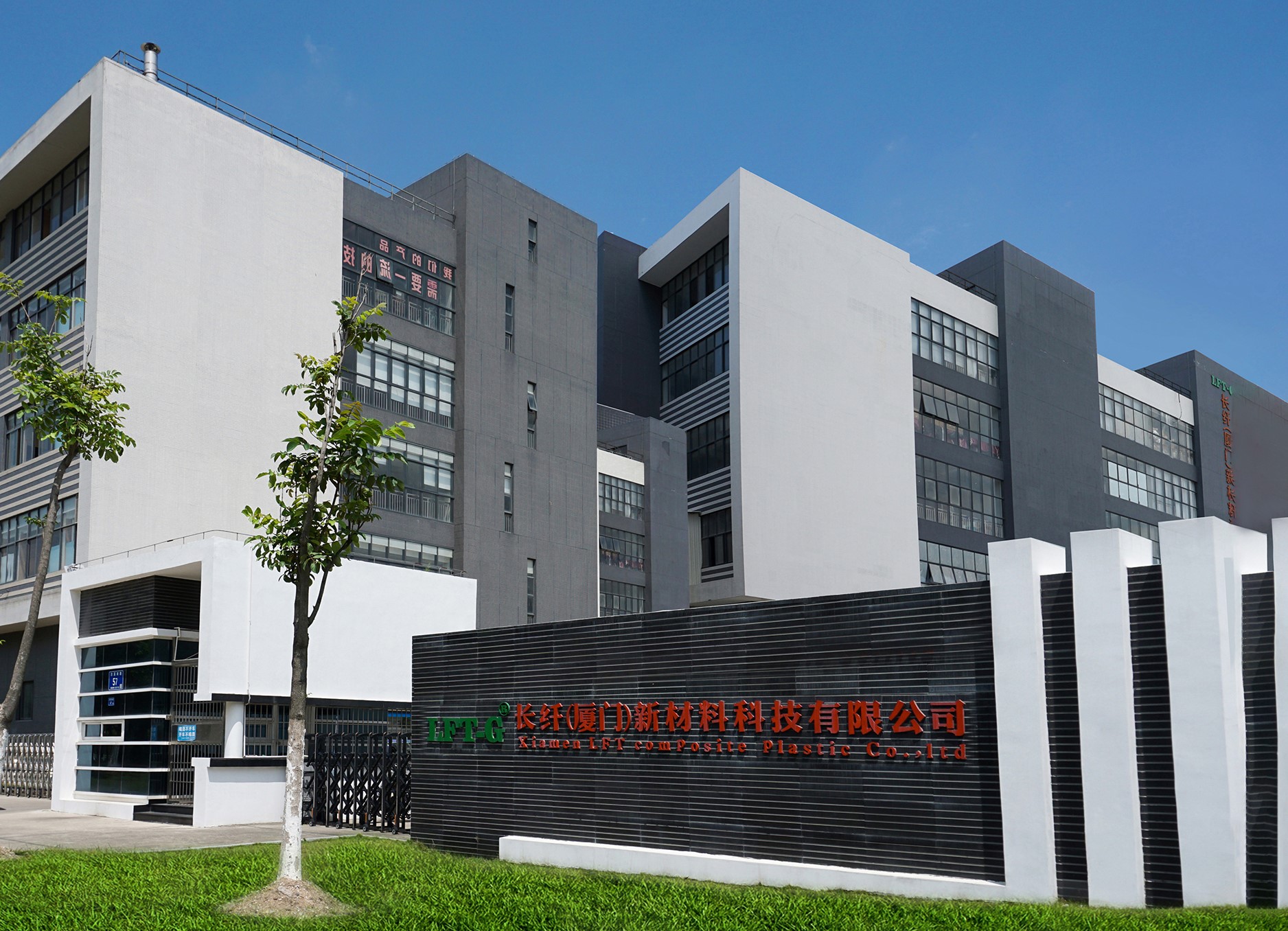 Our company is a brand-name company that focuses on LFT&LFRT. Long Glass Fiber Series (LGF) & Long Carbon Fiber Series (LCF). The company's thermoplastic LFT can be used for LFT-G injection molding and extrusion, and can also be used for LFT-D molding. It can be produced according to customer requirements: 5~25mm in length. The company's long-fiber continuous infiltration reinforced thermoplastics have passed ISO9001&16949 system certification, and the products have obtained lots of national trademarks and patents.