Product Description
Polypropylene injection molding grade is the least dense of all synthetic resins, only 0.90~0.91g/cm3, which is about 60% of the density of PVC.That is, the same weight of raw materials can produce more products of the same volume.
Polypropylene glass fiber reinforced has good electrical properties and high frequency insulation is not affected by humidity, but at low temperature, brittle, not wear resistant, easy to aging, suitable for making mechanical parts, corrosion resistant parts and insulation parts.
The physical properties of polypropylene long glass fiber are non-toxic, tasteless, low density, better strength, stiffness, hardness and heat resistance than low-pressure polyethylene, which can be used at about 100 degrees. Moreover, the materials produced by our long Fiber company, such as PP, PA6, PA66, TPU, etc., are environmentally friendly materials
Product Name

LFT-G® PP-NA-LCF30

Resin Description




PP

Fiber Type

Long Carbon Fiber

Fiber Content

30%

Color

Black

Processed Method

Inj

ection molding
Product Application
Application of PP long carbon fiber in different fields:
1. Military sector
long carbon fiber 30% polypropylene is widely used in missiles, military aircraft, personal protection, etc. Long carbon fiber can improve the performance of many military equipment.
2. Wind turbine blades
The blade is the most important part of wind turbine, which should not only meet the quality requirements of the wind turbine page, but also meet the requirements of strength and stiffness. It is a good choice to use long fiber reinforced thermoplastic PP material.
3. Home appliances
It is widely used in electric appliance motor shell, mainly because the long carbon fiber Polypropylene is not only environmental protection and high safety and stability, but also can be used for a long time, and its anti-fatigue and anti-creep ability is excellent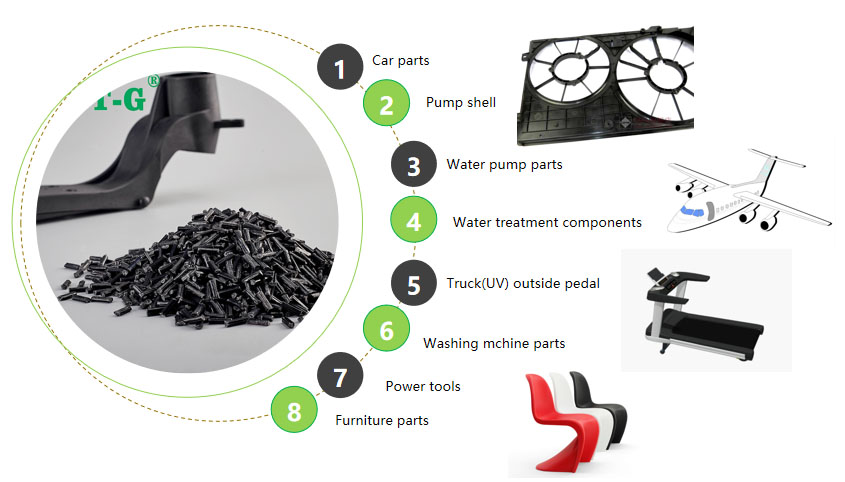 Product feature
1.Small specific gravity, lightweight
2.Excellent strength and rigidity
3.High creep resistance and fatigue resistance
4.Excellent wear resistance and sliding characteristics
5.Low shrinkage, low linear expansion coefficient, excellent dimensional accuracy
6.Excellent electrical and electromagnetic shielding properties
7.UV resistance, up to 94-V0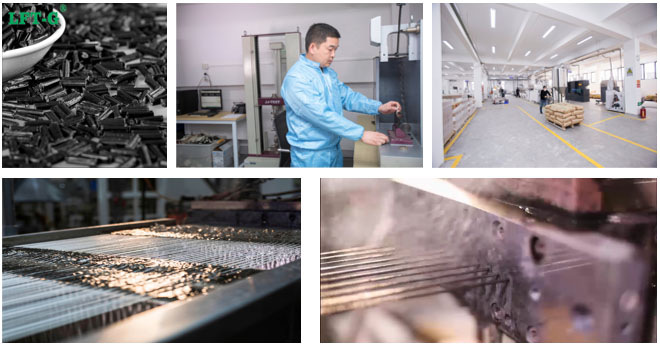 Thanks for your visit
Contract me:Amy Chen
Contract email:sale02@lfrtplastic.com
Back to our Web:www.lft-g.com
Mobile/ Whatsapp/Skype/Linkedin/Skype:+86 13950095727