Product information
Long glass fiber reinforced thermoplastic composite material (LFRT) is a polymer composite material that has attracted much attention in recent years. It has the characteristics of good recyclability, environmental protection, high mechanical properties, low cost, and light weight.
LFRT has a wide range of applications and various types. Among them, long glass fiber reinforced polypropylene (PP/LFT) composite materials and PA6 long glass fiber reinforced are the most common.
At present, it is mainly used in the fields of automobiles, electronic products, home appliance parts, communications, mechanical parts, chemicals, military equipment, sports equipment, medical equipment, etc., especially in the special plastics market for auto parts, with great potential for application development.
| | | | |
| --- | --- | --- | --- |
| Product name | Color | Product size | Material |
| polyamide pa6 long glass fiber reinforced thermoplastic injection mold | natural & discuss | 5-25mm | PA66 filing long glass fiber |
| Contract way | Packing | Deliver time | Port |
| sale04@lfrtplastic.com | 25kg/bag | 3-15day | xiamen |
Product Application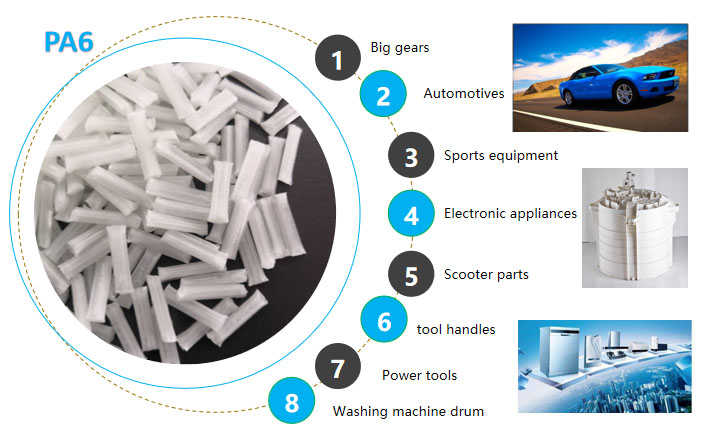 Other product
Product name
color

PP

filling long glass fiber and long carbon fiber




Natural,red,black,discuss

PA6 filling long glass fiber and long carbon fiber




N

atural,blue,black,discuss




PA66 filling long glass fiber and long carbon fiber




N

atural,blue,black,discuss



PA12

filling long glass fiber and long carbon fiber




N

atural,,black,discuss



PPA

filling long glass fiber and long carbon fiber




Natural,gray,discuss

TPU

filling long glass fiber and long carbon fiber




N

atural,black,discuss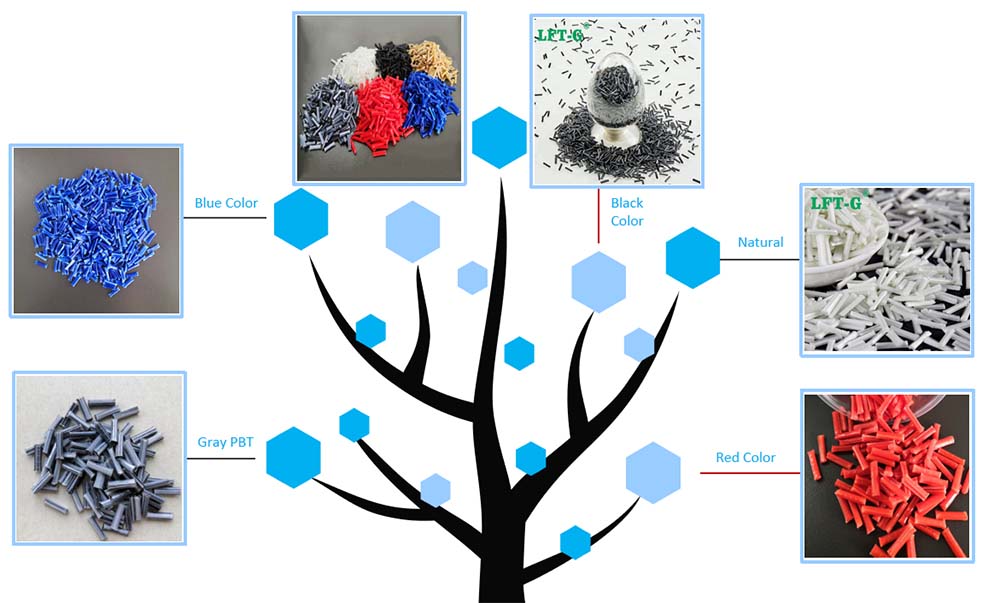 Thanks for your visit
Contracts me
:
L
ucy
Contracts email:sale04@lfrtplastic.com
Contracts wechat/whatsapp/skype:+86 135 5947 4625
Web:www.lft-g.com